The Adelphi Genetics Forum is a charity, registered with the Charity Commissioners in 2021, and also a limited company (company number: 217533), incorporated by guarantee on 15 November 1926. Since 1978 the Forum has also had overall control of the assets of the Birth Control Trust, now known as the Artemis Trust.
The governing body of the Adelphi Genetics Forum is its Council of Management ('Council'), elected by the Forum's membership and comprising four officers and up to fourteen members. Only Fellows may be elected to Council or hold offices within the Forum. The limitations on length of service laid down in the Forum's articles ensure the regular rotation of Officers and Council members giving opportunities for all Fellows to participate in the running of the Forum. Council members are expected to contribute to the work of the Forum and, according to charity legislation, are Trustees.
Council manages all of the Forum's business and meets in London three times per year; the AGM of the Adelphi Genetics Forum takes place immediately before the June meeting.
The President is supported by four other officers, who are elected members of Council. The Treasurer is responsible for keeping the accounts and administering the Forum's finances.
Officers of The Adelphi Genetics Forum
Council Members of The Adelphi Genetics Forum
Dr Elena Bochukova, BSc, MSc, DPhil
Position: Lecturer
Institution: Queen Mary University of London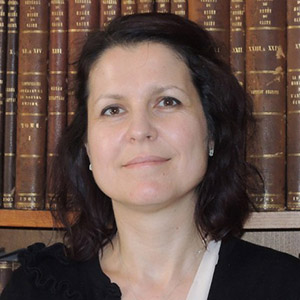 Elena Bochukova is a geneticist investigating the genetic basis and molecular mechanisms underlying human neurological and endocrine disease. She is currently a PI and Lecturer in Genomics based at the Blizard Institute at Barts & The London School of Medicine and Dentistry, Queen Mary University of London. She previously worked at the MRC-Wellcome Institute of Metabolic Science (Cambridge), and the Wellcome Trust Centre for Human Genetics and The Weatherall Institute of Molecular Medicine in Oxford. Her background is in human molecular genetics and molecular biology with focus on gene expression phenomena. She is a member of the American Society of Human Genetics, the Society for Endocrinology-UK, and the Human Genome Organisation (HUGO); she has served on the Council of the Galton Institute since 2012
Dr Jess Buxton, BSc, PhD, FHEA
Position: Senior Lecturer in Medical Genetics
Institution: Kingston University of London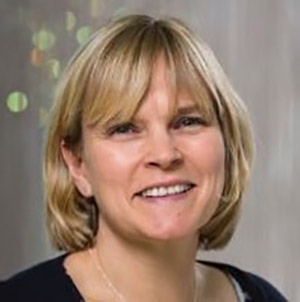 Jess Buxton's scientific interests are focussed on understanding the contribution of genetic variation and genomic integrity to human disease. During her early career, she investigated the molecular pathology underlying the monogenic conditions myotonic dystrophy and Angelman syndrome. Following a career break taken for family reasons, she returned to full-time research at Imperial College in 2009, supported by a Wellcome Trust Career Re-entry Fellowship. This funded her work on the identification of genetic and other factors associated with telomere length – an indicator of cellular ageing and an independent risk factor for age-related metabolic dysfunction. She carried out further postdoctoral work at University College London before joining Kingston University in 2017. Jess also has a long-standing interest in public engagement with human genetics. She is a Trustee of Progress Educational Trust, a UK charity that aims to facilitate debate on the responsible application of reproductive and genetic science, in order to improve the choices for people affected by infertility or genetic conditions
Dr Paul Hurd, BSc (Hons), PhD, FHEA
Position: Principal Investigator and Senior Lecturer in Epigenetics
Institution: School of Biological & Chemical Sciences, Queen Mary University of London
Paul Hurd's research interests focus on the analysis and elucidation of the biological functions of epigenetic mechanisms at the cellular, whole organism and population level, using both genomic and state of the art molecular techniques. Epigenetics is a special class of chemical modifications that exist 'on top' of the genetic information where they act as instructions to direct cellular programmes such as switching genes on and off. His major focus concerns understanding how the environment influences these epigenetic tags. As illustrative examples, Paul's laboratory works on three model organisms: the honeybee, the zebra finch and the single cell eukaryote Tetrahymena thermophila.
His long-standing interest in epigenetic mechanisms was developed during his PhD at the University of Sheffield and subsequent postdoctoral fellowships at Kings College London and more recently at The Gurdon Institute, University of Cambridge.
Dr Pierpaolo Maisano Delser, BSc, MSc, PhD
Position: Research Associate
Institution: Department of Zoology, University of Cambridge.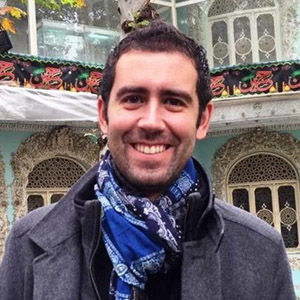 Pierpaolo Maisano Delser completed his BSc and MSc at the University of Ferrara (Italy) and he obtained a PhD in genetics at the University of Leicester. He then worked as Research Fellow at the Muséum national d'Histoire naturelle in Paris (France) and at the Trinity College Dublin (Ireland) before joining the Department of Zoology at the University of Cambridge as Research Associate.
Pierpaolo Maisano Delser's scientific interests are focussed on population genomics and human genetic studies. He investigated the demographic histories of several organisms also linked to conservation genetics. Currently, he is working on integrating genetic, climatic and environmental data to reconstruct the histories of anatomically modern humans before the advent of agriculture. He has also developed and applied several methods to better understand the dynamics of structured populations and the interactions between humans and domesticates.
Professor C.G. Nicholas Mascie-Taylor MA, PhD, ScD, FRSB
Position: Director of Research in Global Health, Professor of Human Population Biology and Health and Fellow of Churchill College
Institution: Department of Public Health and Primary Care, University of Cambridge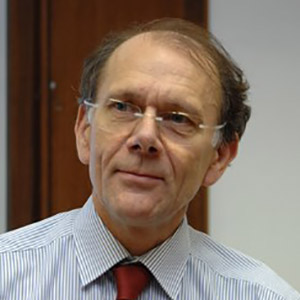 Nick Mascie-Taylor trained at Cambridge and has a PhD and ScD in Human Population Biology and Genetics. He was appointed as a Lecturer in the Department of Biological Anthropology, University of Cambridge in 1974 and remained in that department until he retired in 2016. He served as Head of Department for nearly 19 years, has supervised 40 PhD students and has edited the Journal of Biosocial Science published by Cambridge University Press for 31 years. In 2017 he moved to his current Department where he is a co-investigator working on a four-year RCUK funded project in Bangladesh focusing on social, behavioural and environmental drivers of non-communicable diseases. Much of his research has been undertaken in Africa and Asia on the inter-relationships between poverty, nutrition, growth and disease. He is Fellow of the Royal Society of Biology, Overseas Fellow of the Hungarian National Academy of Sciences and former President of the European Anthropological Association.
Professor Dallas Swallow, PhD
Position: Emeritus Professor of Human Genetics
Institution: Research Department of Genetics, Evolution and Environment, University College London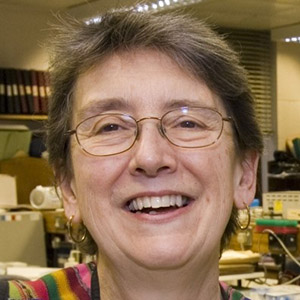 Dallas has a BSc from the University of St Andrews, where she studied Zoology, and a PhD in Genetics from the University of London. She spent some 25 years in the MRC Human Biochemical Genetics Unit in UCL, and is currently in the Research Department of Genetics, Evolution and Environment, UCL, where she is now an Emeritus Professor. She has had a long interest in functionally significant genetic variation in humans, with a particular focus on epithelial proteins – molecules located at the barrier between the 'inside' and the 'outside' of the body, -in particular mucins (MUCs) and digestive enzymes such as lactase, for which she wrote the Chapter in The Metabolic and Molecular Bases of Inherited Disease. Uncovering the molecular basis of the lactase persistence polymorphism led to her strong interest in the evolutionary and disease significance of variation in gene-regulation. Her ongoing research interests include, as well as the population genetics of the lactase persistence polymorphism, investigations into the impact of haplotype structure in interpreting population dynamics, and on disease association studies.
Professor Rajesh V Thakker, MD, ScD, FRCP, FRCPath, FRS, FMedSci
Position: May Professor of Medicine
Institution: Academic Endocrine Unit, Radcliffe Department of Medicine. University of Oxford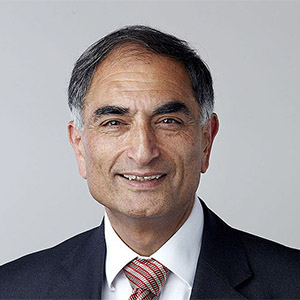 Thakker studied Natural Sciences at the University of Cambridge and Clinical Medicine at the Middlesex Hospital, London. His main research interests include the molecular basis of disorders of calcium homeostasis and he has authored over 410 publications, which have included peer-reviewed papers in the New England Journal of Medicine, Nature, Nature Genetics, Journal of Clinical Investigation and Lancet Journals. He is a Consultant Endocrinologist who provides expertise in the fields of neuroendocrine tumours (NETs), and disorders of calcium and phosphate metabolism. He was Professor of Medicine at The Royal Postgraduate Medical School, The Hammersmith Hospital, London, until 1999, when he took up his present position in Oxford. He has served on the MRC Physiological Medicine and Infections Board (2000-2005), the Council for the Society for Endocrinology (2003-2006), and as Chairman of the National Institute of Health Research (NIHR) / MRC Efficacy and Mechanisms Evaluations (EME) Board (2008-2016). He has been the recipient of prizes which include: the Raymond-Horton Smith Prize (Cambridge University, UK) (1994); the Society for Endocrinology (UK) medal (1995); the European Journal of Endocrinology Prize (EFES) (1998); the Graham Bull Prize from the Royal College of Physicians (UK) (1999); the Jack W. Coburn Endowed Lectureship from the American Society of Nephrology (2012); the Louis V Avioli Founder's Award from the American Society for Bone and Mineral Research (USA) (2009); and the Dale Medal from the Society for Endocrinology (UK) (2015). He is a Fellow of the Royal Society and the Academy of Medical Sciences, and is Patron of the patient group – the Association of Multiple Endocrine Neoplasia Disorders (AMEND), UK.
Professor Veronica van Heyningen CBE, DPhil, FRS, FRSE, FMedSci
Position: Honorary Professor
Institutions: MRC Human Genetics Unit, Institute of Genetics and Cancer, University of Edinburgh; & Institute of Ophthalmology, University College London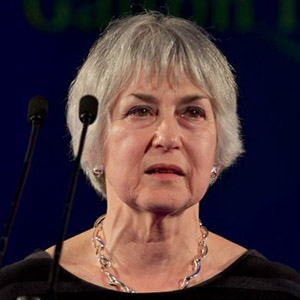 Veronica van Heyningen studied Genetics as part of the Natural Sciences Tripos in Cambridge, followed by a DPhil in Oxford on early human gene mapping. She moved to Edinburgh as a Beit Memorial Fellow and joined the MRC Human Genetics Unit where her major research interests were in defining genes and exploring genetic mechanisms associated with developmental eye abnormalities in humans and model organisms. She has a long-standing interest in public perceptions of genetics and was a member of the Human Genetics Commission from 2000-20005. She has engaged in organising meetings on many aspects of genetics, including on ethical issues, through the human Genome Organisation (HUGO), the European Society of Human Genetics (President 2003) and the (UK) Genetics Society (President 2009-2012). As President of the Galton Institute from 2014-2020 she helped convene biennial genetics update meetings for teachers. Veronica is a Fellow the the Academy of Medical Sciences, of the Royal Society of Edinburgh and of the Royal Society, where from 2019-2022 she chaired the Diversity Committee, working to develop and implement equity and inclusion strategies.
Professor Nicholas Wood, PhD, FRCO. FMedSci
Position: Galton Professor of Genetics and Research Director of the UCL Genetics InstituteN.Wood
Institution: University College London Genetics Institute
Nicholas Wood is Galton Professor of Genetics and Research Director of the UCL Genetics Institute. He is currently a Consultant Neurologist and Vice-Dean for Research in the UCL Faculty of Brain Sciences. He is the UCLH BRC Neuroscience Programme Director. He qualified in medicine from Birmingham University in 1986 and undertook doctoral research at the University of Cambridge and was awarded a PhD in 1994. He trained in clinical neurology in Cambridge and the National Hospital for Neurology and Neurosurgery, Queen Square, London. He was made a Senior Lecturer (UCL Institute of Neurology) and Honorary Consultant Neurologist at the National Hospital for Neurology and Neurosurgery in 1995. In 2004 he was made a Fellow of the Academy of Medical Sciences and in 2012 a Fellow of the American Neurological Association. His primary research interest is the genetics of neurological disease with an emphasis on the genetics of Parkinson's disease and the ataxias. He has published over 350 peer-reviewed articles and is on the board of several international neuroscience journals.
Professor Dian Donnai CBE, FRCP, FRCOG, FMedSci
Position: Professor of Medical Genetics and Consultant Clinical Geneticist
Institution: Manchester Centre for Genomic Medicine, University of Manchester and Central Manchester University Hospitals NHS Foundation Trust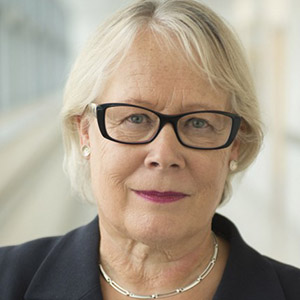 Dian Donnai trained in paediatrics and clinical genetics and is a clinical geneticist with a major interest in the care and investigation of children with developmental disorders; her research has focussed on elucidating the underlying causes of these disorders. She was awarded a Lifetime Achievement Award in Genetics by the March of Dimes in 2010. She has also been involved with genetic service development and sat on many national and international committees including a term as consultant advisor to the Chief Medical Officer of England (1998-2004). She also has a major interest in public engagement in genetics and was Executive Director of Nowgen, a centre for genetics in healthcare from 2002-2014. She is past president of the Clinical Genetics Society (1997-9) and the European Society of Human Genetics (2009-10).
Company details
Company Secretary: Ms B Nixon (General Secretary of The Adelphi Genetics Forum)
Registered Office: 19 Northfields Prospect, London SW18 1PE
Email: executiveoffice@adelphigenetics.org